Encounters and meetings with victims and survivors are vital to what we do at the Institute, and the involvement of these persons in our work is important. We have been impressed by the courage, determination, and expertise of those who have been harmed by clerics and other church personnel, and we have become increasingly aware of our need to learn more and to better understand our contribution, especially with regard to the spiritual dimension of abuse, through and to dialogue and discussion.
The establishment of the Spes et Salus Foundation is an endeavor to create a space for learning and the exchange of ideas, and we pledge to be an active part, as well as an honest partner, in this learning process. We believe that the direction of this foundation's work and its concrete activities will provide opportunities to develop ways of collaborating that may be helpful beyond specific local or national circumstances. It will also give us the opportunity to continue this kind of effort in a sustainable way in the coming years.
An update on the project from Dr. Wim Vandewiele

The research title of the project is "Self-understanding and experience of spirituality among people affected by abuse in an ecclesial context".
At this stage in our research, we have finalized a conceptual model. This places people affected by abuse in a Church context at the center, and asks how their spirituality has been impacted as a result. The research aims to discover how spirituality and vulnerability and institutional systems relate to each other, to the scars caused by abuse, and to healing. We also need to know what role time plays in this relationship.
In acknowledging that abuse happens within institutional systems, in the Church, our question is: how do those affected experience their spirituality today?

Discover the project here.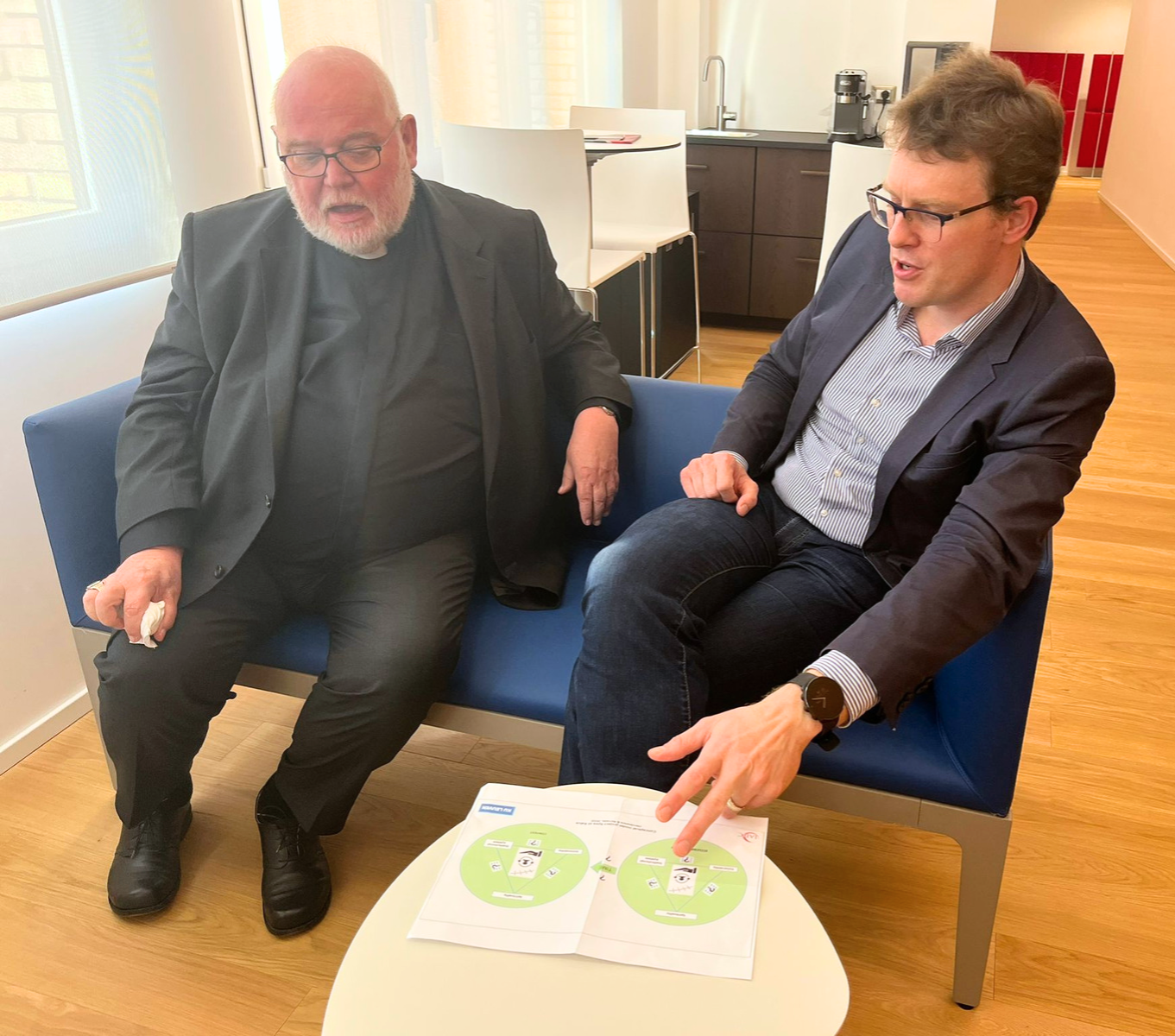 The Spes et Salus Foundation
supports initiatives for learning and discussing, together with victims and survivors of abuse, ways of spiritual healing
was established by Cardinal Reinhard Marx, Archbishop of Munich and Freising, in December 2020
cooperates with the Institute of Anthropology (IADC) and the Foundation Begegnungszentrum der Erzdiözese München und Freising, the Archdiocese's meeting place and conference centre in Rome