A student of our licentiate program, Fr. Matthew Duclos, from the Diocese of Albany (New York, USA), shares about last week's workshop on listening to victims, led by Tina Campbell, Assistant Coordinator of the project Promoting a Consistent Culture of Protection (PCCP) of the Jesuits' Social Justice and Ecology Secretariat, Curia Generalizia (Rome).

Last week (15-19 November) our class focused on two aspects in particular: listening and walking, being the ears and the feet of Christ.
I am reminded of selections from a passage attributed to St. Teresa of Ávila:
Christ has no body now, but yours.
No hands, no feet on earth, but yours.
Yours are the eyes through which Christ looks compassion into the world.
Yours are the feet with which Christ walks to do good.
Yours are the hands with which Christ blesses the world.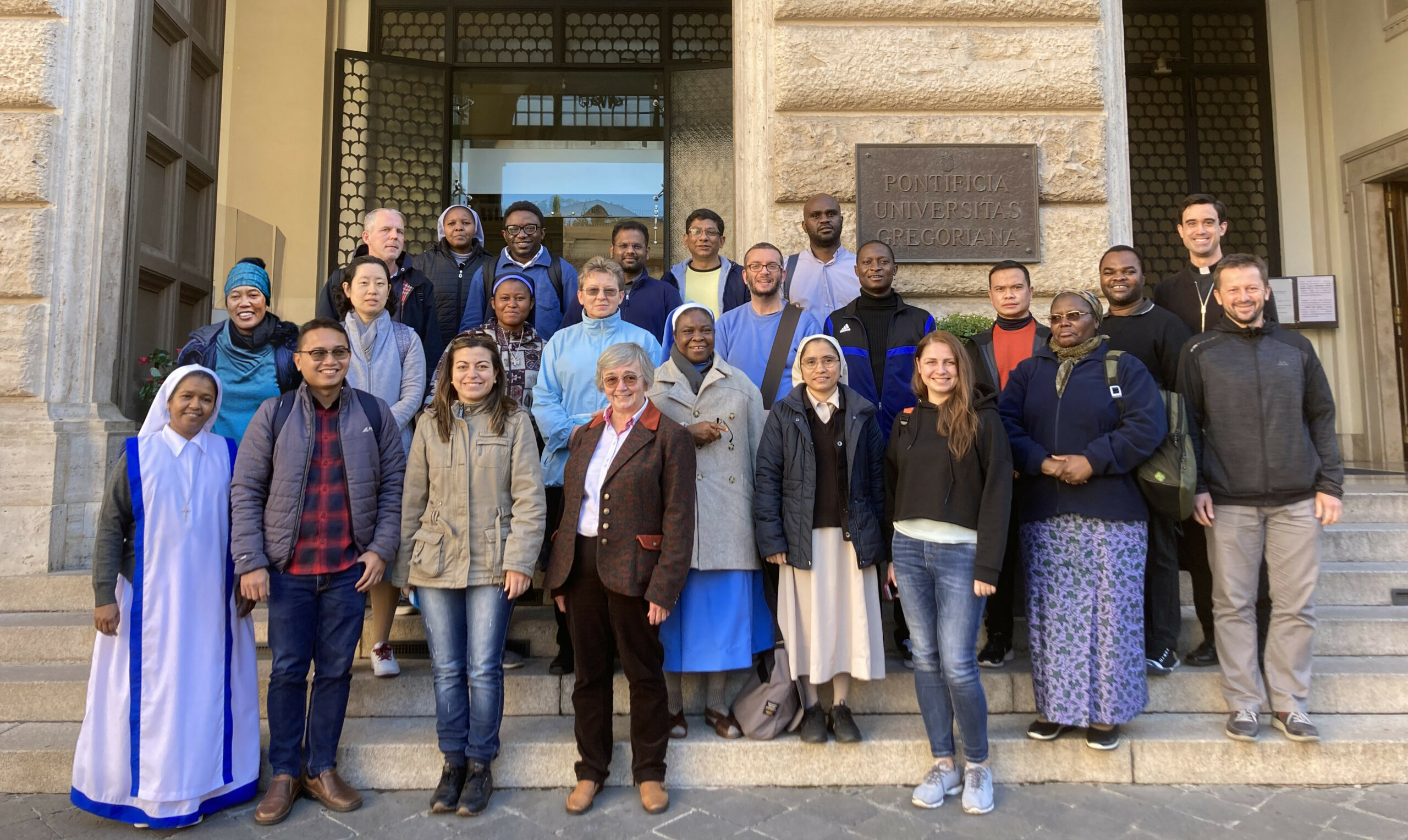 Ms. Tina Campbell, known for her safeguarding work in Scotland and with the Jesuits, spent the week with our class sharing her experiences and teaching us how to be good listeners as people who have experienced abuse tell us their stories. We discussed how challenging it is for someone to come forward and disclose information, especially after a long time of keeping it hidden and the trauma involved in those memories. We explored the meaning of justice and forgiveness, spent several hours discussing case studies, and participated in role play scenarios to practice and refine our listening skills. Although it was a challenging week, the supportive atmosphere in our classroom led to deep, direct, and honest conversations about the devastating nature of abuse and the role we play as future safeguarders.
As the ears of Christ listening to people who have been hurt, we concluded the week with an understanding that survivors of abuse need a listener who will believe and support them along their own path.
The week also included the "International Day for Child Sexual Exploitation and Abuse Prevention, Protection, Healing, and Justice" on 18 November. Dozens of organizations throughout the world participated by arranging walks and counting steps to spread awareness and join in solidarity to continue efforts of prevention and healing. Our class organized a walk from the Gregorian University to St. Peter's Basilica on that beautiful day. According to my phone, I walked 11,832 steps!
As the feet of Christ, we walked with people around the world to acknowledge that these concerns continue to plague our cultures. We are doing our best each day in the classroom to learn all we can about these issues and continue to help with safeguarding efforts around the world.
The featured image above the post date is a photo from Fr. Matthew of the students who were available to participate in the walk on 18 November.