Los encuentros y reuniones con víctimas y supervivientes son esenciales en lo que hacemos en el Instituto y la participación de estas personas en nuestro trabajo es importante. Nos conmueve la valentía, determinación y experiencia de quienes han sufrido a causa de clérigos y otro personal eclesiástico, y somos cada vez más conscientes de la necesidad de aprender más y comprender mejor nuestra contribución a través del diálogo y el intercambio, especialmente en lo relativo a la dimensión espiritual del abuso.
La Fundación Spes et Salus nace con la intención de crear un espacio para el aprendizaje e intercambio de ideas. Estamos comprometidos con ser una parte activa, y también honesta, de este proceso de aprendizaje. Creemos que las líneas de trabajo de la fundación y sus actividades concretas podrán ofrecer oportunidades para desarrollar formas de colaboración útiles más allá de las circunstancias locales o nacionales específicas. Esto nos dará también la oportunidad de proseguir con ello de forma sostenible en los próximos años.
An update on the project from Dr. Wim Vandewiele

The research title of the project is "Self-understanding and experience of spirituality among people affected by abuse in an ecclesial context".
At this stage in our research, we have finalized a conceptual model. This places people affected by abuse in a Church context at the center, and asks how their spirituality has been impacted as a result. The research aims to discover how spirituality and vulnerability and institutional systems relate to each other, to the scars caused by abuse, and to healing. We also need to know what role time plays in this relationship.
In acknowledging that abuse happens within institutional systems, in the Church, our question is: how do those affected experience their spirituality today?

Discover the project here.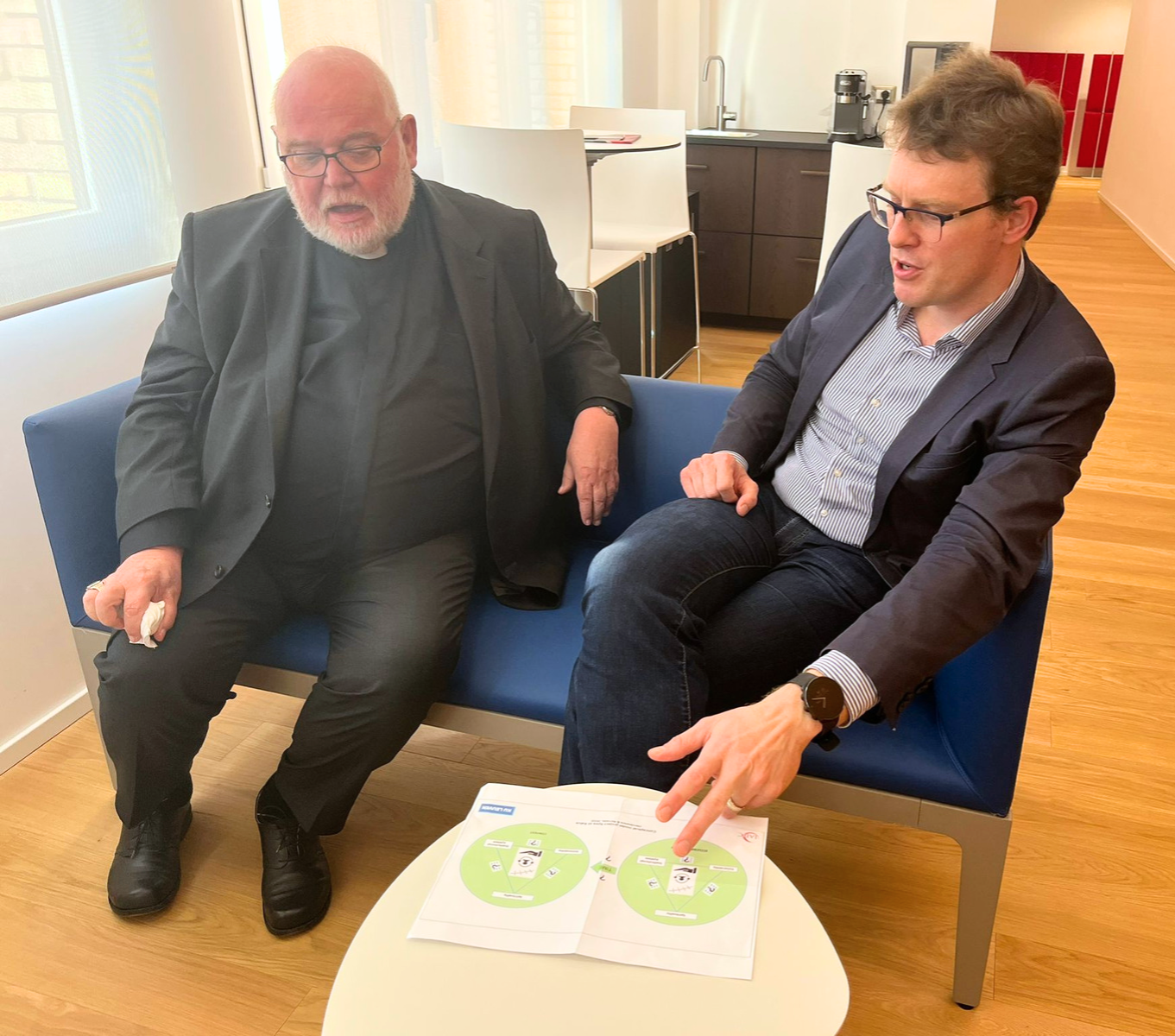 The Spes et Salus Foundation
supports initiatives for learning and discussing, together with victims and survivors of abuse, ways of spiritual healing
was established by Cardinal Reinhard Marx, Archbishop of Munich and Freising, in December 2020
cooperates with the Institute of Anthropology (IADC) and the Foundation Begegnungszentrum der Erzdiözese München und Freising, the Archdiocese's meeting place and conference centre in Rome