Professional lay people, members of Episcopal Conferences, and religious met to discuss hope for the future of safeguarding within the Catholic Church, with the central premise of re-affirming a victims-based approach.
Click here to download the press release.
Professionisti laici, membri di Conferenze Episcopali e religiosi si sono incontrati per confrontarsi sul tema della speranza per il futuro della tutela dei minori nella Chiesa Cattolica, alla luce del presupposto fondamentale di un approccio che ponga le vittime al centro.
Cliccare qui per scaricare il comunicato stampa.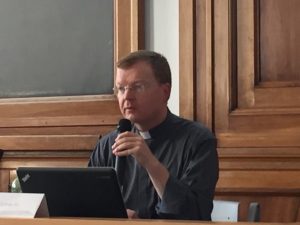 Cliccare qui per leggere l'intervista a P. Hans Zollner SJ pubblicata su Avvenire.